Address: East 6th Ring Road, Tongzhou District, Beijing

Dongjiao Wetland Park is really big enough to hold boundless scenery in this vast world.

Entering from the west gate of the park, you can see the Yuling Lake, which is known as the First Lake in Jingdong. The clear water sparkles in the sun, and it looks as if it is connected by water and sky. Looking at the Lancui Tower above, as the commanding height, it is truly worthy of the name. The beautiful scenery in the garden is unobstructed, and you can see the verdant green everywhere.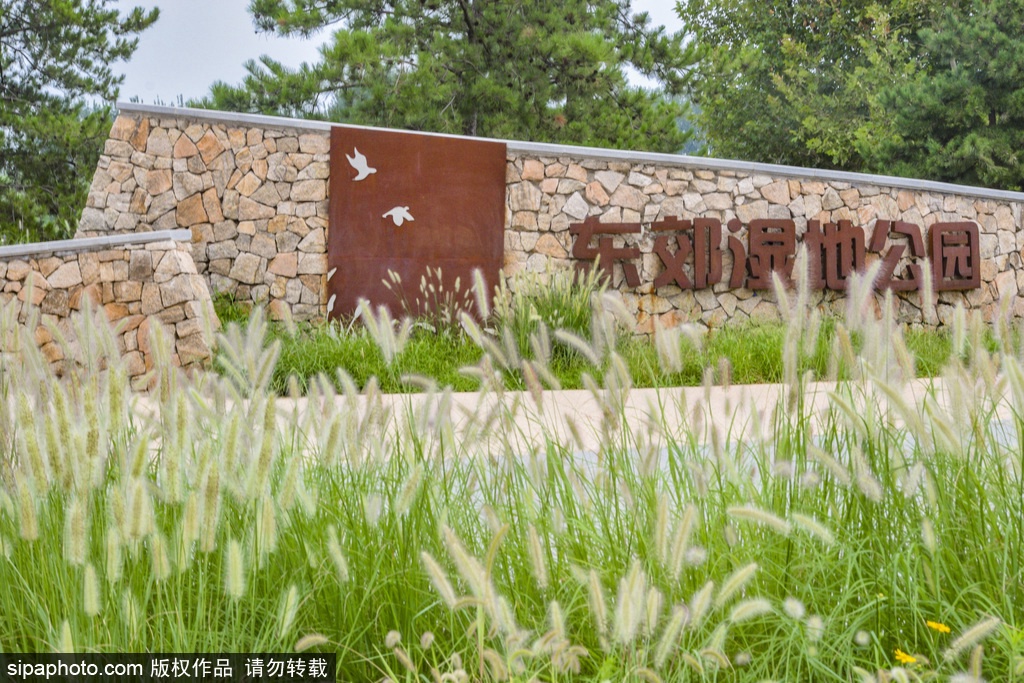 There is a internet celebrity site-Lover Wharf. White swan-like buildings, purple romantic flowers on the ground, couple's cartoon avatar at the front, red and white love symbols, and a series of other elements, all form a very romantic must-see place for couples.

Going all the way north to the North Gate, you will find ponds on both sides of the Baisha Guanlu (White Sand Heron Watching) Scenic Spot, most of which are planted with unique white lotus flowers, and you will truly understand the prose "How stainless it rises from its slimy bed! How modestly it reposes on the clear pool!". Gently swaying in the breeze, the lotus are heavenly gorgeous when it's still as well as moving!

Wetland scenery is the most characteristic feature here. The wooden planks hidden in it are criss-crossed, walking in it, you can enjoy beautiful scenery with every step, and see more various little animals moving freely in the pond.

In addition, the Dongjiao Wetland Park also has a tent building area, which is a resort for family and children to spend the weekend, you can't miss it!