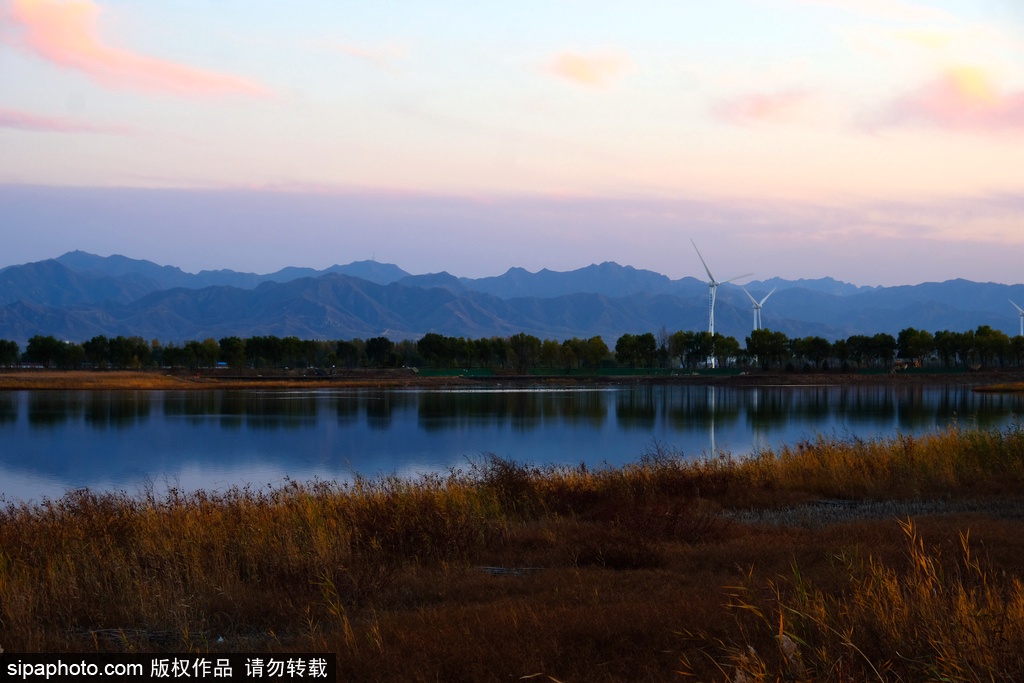 Located at the foot of Badaling Great Wall, Wild Duck Lake Wetland Park is known as "Jiangnan in North Beijing". It is the largest wetland nature reserve in North China and one of the few wetland bird nature reserves.

Wild Duck Lake Wetland Park has more than 1.5 million square meters of water surface, with a swamp area of more than 50,000 acres. The four seasons here are distinct, with unique landscape, and vegetation and water coverage of above 90%.

Clear water, blue sky, beautiful wetland landscape... Come to the Wild Duck Lake, you will find yourself in the purest nature!

The green mountains and water and trees of the Wild Duck Lake all retain the beauty of the original ecology of the countryside. This is a place with great fun of wild life, and almost all people who come here will linger and not willing to return.

Wild Duck Lake is also one of the most ideal places for birdwatching lovers in Beijing. Here you can see that the wild ducks walking in the reed grass and the gulls flying in the air.

Blessed with good natural environment, it has been approved as a Municipal Wetland Bird Nature Reserve in Beijing by the Beijing Municipal Government in Dec. 2000. It is also a national site for studying precious, typical, and rare birds.

Flocks of wild geese and ducks fly overhead and sometimes rest in groups in the lake, and gray cranes and cormorants passing by from time to time in the sky looking for new territory. The birds are bathed in the golden sunlight, on the quiet lake, in the blue sky... Such vivid scene will make you feel very comfortable.

Tel: 010-69131458

Address: West of Liuhaoying Village, Kangzhuang Town, Yanqing District, Beijing