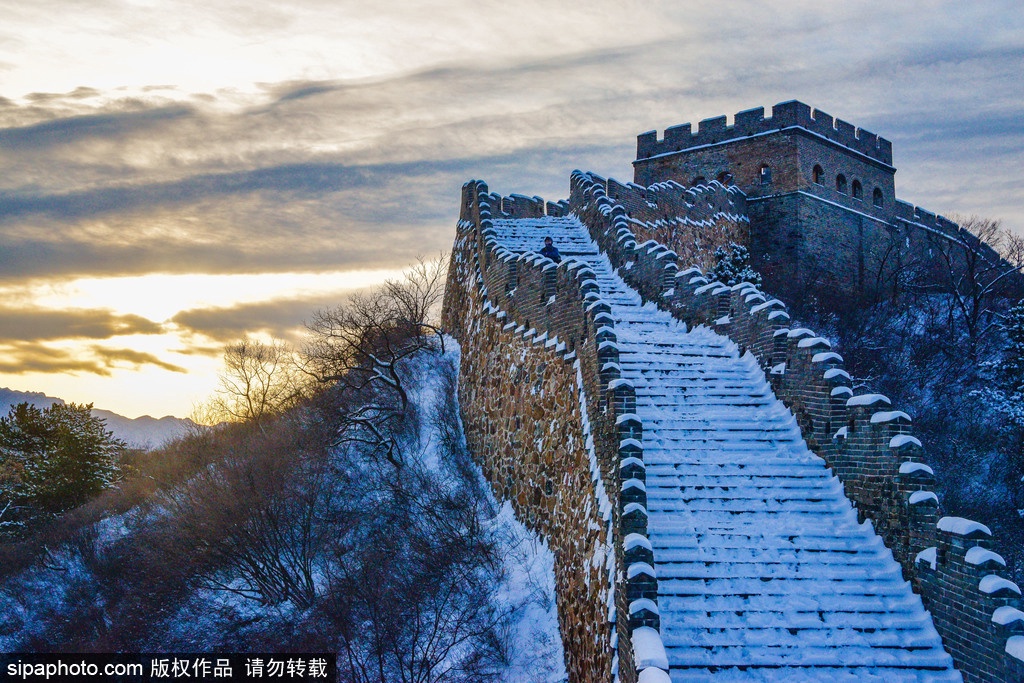 In the hearts of the Chinese people, the weight of the Great Wall does not need to be repeated. The nomadic and farming civilizations collide and fuse here, and finally the Chinese civilization of pluralism and integration is achieved.

Although the Great Wall is a whole, it is divided into innumerable sections due to mountain conditions and regional jurisdiction. However, the most beautiful Great Wall in China is the Jinshanling Great Wall, which is known as "the Great Wall of thousands of miles, and Jinshanling is unique".

Soil and stone shape long walls of different shapes, and numerous scattered and ordinary individuals are condensed into a strong whole, which is probably what we call "unity of mind".

The Great Wall of Jinshanling mountain range is continuous, with an altitude of 700 meters, and it has a wide view. The Great Wall is surrounded by mountains and rivers. The Jinshanling Great Wall is graceful, beautiful and moving.

The beauty of the Great Wall in Jinshanling is regardless of season and weather. The flowers in spring, the forest in summer, the red leaves in autumn, the snow fields in winter, the misty clouds in the morning, the red glow at dusk, and even the stars all over the sky at night are unique scenic spots. From beautiful sunrise to gorgeous sunset, from hazy sea of clouds to clear sky Every scenery of Jinshanling Great Wall has its unique characteristics. Here, you can meet the whole world. While the weather is just right, take your family and friends to the Jinshanling Great Wall. This summer will never let you down~

Address: Miyun District, Beijing