Hudongshui Scenic Area is located in a 5-kilometer-long canyon 5km away from the Karst Cave of East Beijing. With a total area of 9km2, Hudongshui Scenic Area spans 1,5km from south to north with a water surface area of 60,000m2. Since it has lakes in the canyon and creeks in caves, it is known as Hudongshui, which means "the water in lake and cave". Hudongshui Scenic Area features its splendid mountains, steep canyon, dense forest, flying butterflies and birds, deep caves and running creeks. It boasts beautiful flowers and singing birds in spring, as well as green plants and waterfalls in summer.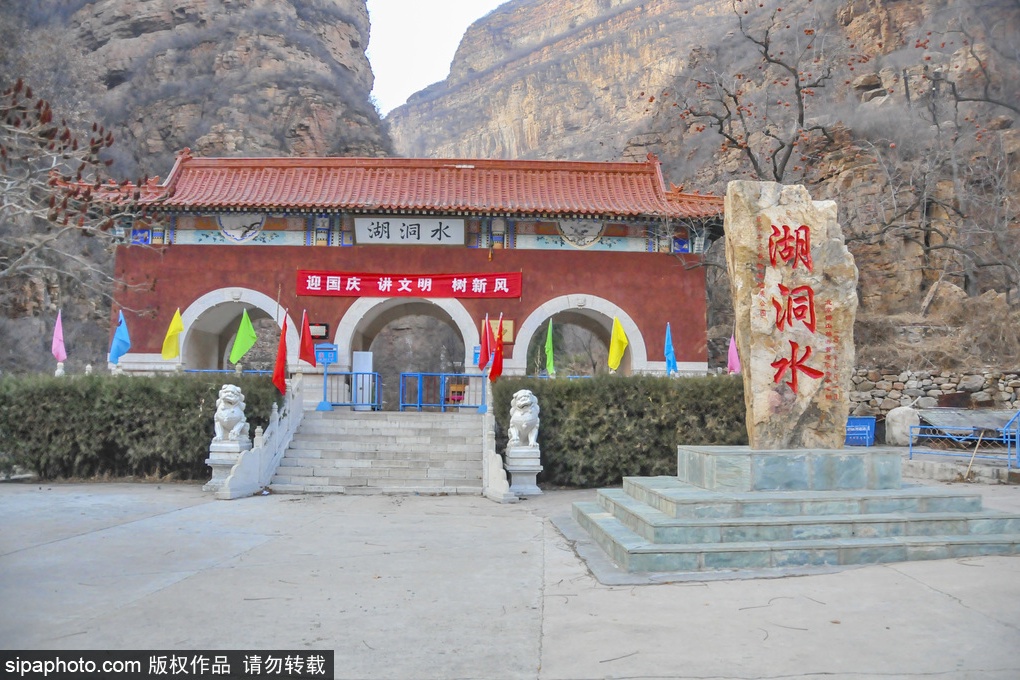 The scenic spots in Hudongshui Scenic Area include Echo Cave, Yingtian Pond, Thin Strip of Sky, Gezi Cave, Hutou Peak, Arhat-shaped Rock, Laolong Pond, Woshan Pavilion, Luotuo Peak and Yanchi Cliff. The Steep Stairs with 800 steps is the best scenic spot for visitors to appreciate sceneries and exercise. They can climb up the Steep Stairs to view the scenery of Sightseeing Pavilion, Sanniang Cave and Jiangjun Cave, worship the god of wealth in the Temple of God of Wealth, and visit natural gardens including Mulberry Garden, Apricot Garden and Peony Garden.

The canyon enjoys its flat road and a different view with every step. Visitors can appreciate sceneries by bus and keep away from the hot summer in this natural oxygen bar. By virtue of fresh air and flat road, it is an ideal place for people, including children and the elders, to go on a sightseeing tour in summer!

Address: Hudongshui Scenic Area, Huangsongyu Township, Pinggu District