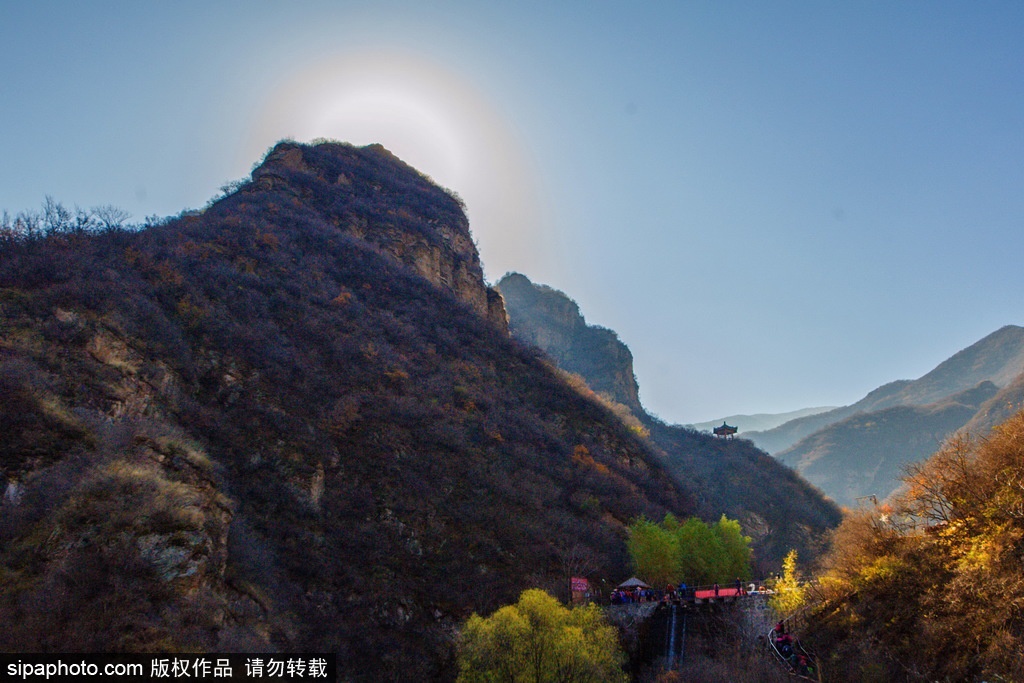 Shuanglongxia Gorge is located in the south of Huocun Village, Zhaitang Town, Mentougou in West Beijing. The scenic area is summarized as: "Ten Li of Stream, Hundreds of Waterfalls, Thousand Mu of Red Apricot, and Ten Thousand Acres of Forest Sea." It is a national 3A-level scenic spot and is known as "Little Jiuzhai". Temperature in summer here is 18~24℃.

Shuanglong Gorge is 15km long, the main peak of Laolongwo is 1,646m above sea level, the altitude of the mountain spring is 960m, the entrance of the scenic spot is 480 meters above sea level, and the total length of the scenic spot is 5km. At the entrance, you can take a small train into the scenic spot, and you will see two dams which can store more than 10,000 cubic meters of water. Two waterfalls of more than 25m are naturally formed.

The Shuanglongxia water-blocking ring dam has 5 steps, and is 18.88m high and 95m long. When the lake is turned over, the dike can form a waterfall about 60m wide. It can fly 18m at its farthest, like flying beads splashing jade, like the Milky Way falling. The water of Shuanglongxia Lake is not too wide, but it is meandering, beautiful, quiet and far-reaching. It is called "five bays, eight branches and ten-li long". The green mountains, trees and bamboo, blue sky and white clouds reflected in the water are clear and picturesque.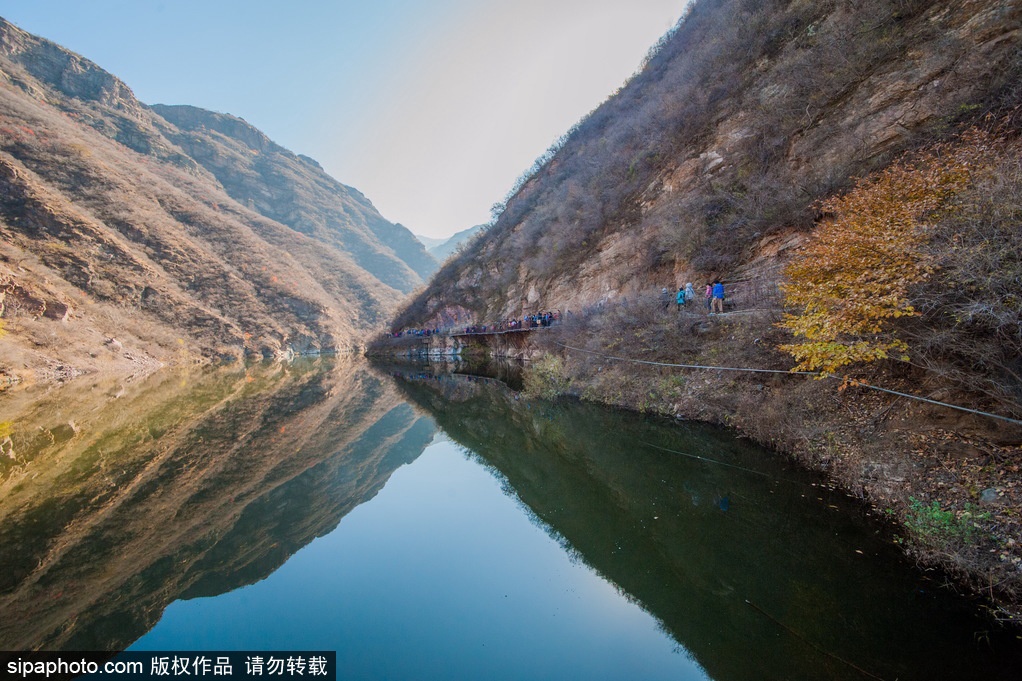 In summer, Shuanglongxia Mountain is full of flowers, and there are abundant plants that can be viewed and have medicinal value in the scenic area, producing fragrance that make people intoxicated. This include peaches, cloves, jujubes, wild peppers, roses, rust red chrysanthemum, baicalin, motherwort, purple husk, lily, wild strawberry and so on.

Tel: 010-69819310

Address: South of Huocun Village, Zhaitang Town, Tougou, West Beijing

Reminder: during the COVID-19 epidemic, before you go, please consult the scenic area in advance, and make an appointment according to their requirements.