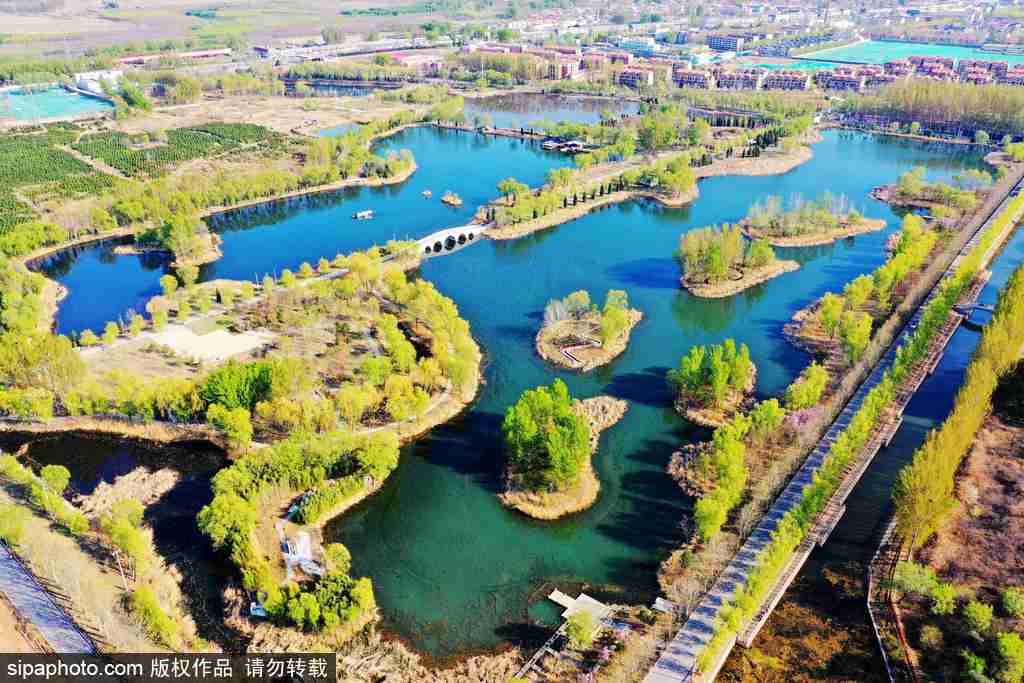 Changgou wetland is a national wetland park built in Beijing after Cuihu Wetland and Wild Duck Lake Wetland. It is composed of many springs in Changgou area. The wetland area is nearly 10000 mu, which is known as the "northern water town"~

Changgou Wetland Park is mainly composed of four functional areas, including wetland conservation area, wetland exhibition area, wetland tourism area and management area.

The wetland conservation area is located on the west side of the park. In addition to wetland protection and scientific research, other artificial facilities are prohibited to ensure the integrity of wetland ecosystem and avoid artificial interference.

Wetland exhibition area, located in the east of the park, focuses on wetland ecosystem, biodiversity and wetland natural landscape. It is a key area integrating scientific research, environmental education, wetland function display, eco-tourism, cultural display and other functions.

Wetland tourism area carries out ecological tourism and natural leisure activities with wetland landscape as the main body.

The main task of the management area is to do a good job in tourism reception, accommodation, catering, conference, leisure and other services.

Changgou Wetland Park is not only full of natural wild interest, but also has camping, barbecue, fishing, eating, drinking and playing.

Here are large areas of canola flowers in full bloom in spring, and you can enjoy the lotus by boat in summer, and the Changgou wetland in autumn is even more beautiful.

Address: Changgou Town, Fangshan District, Beijing

Opening hours: 7:00-20:00