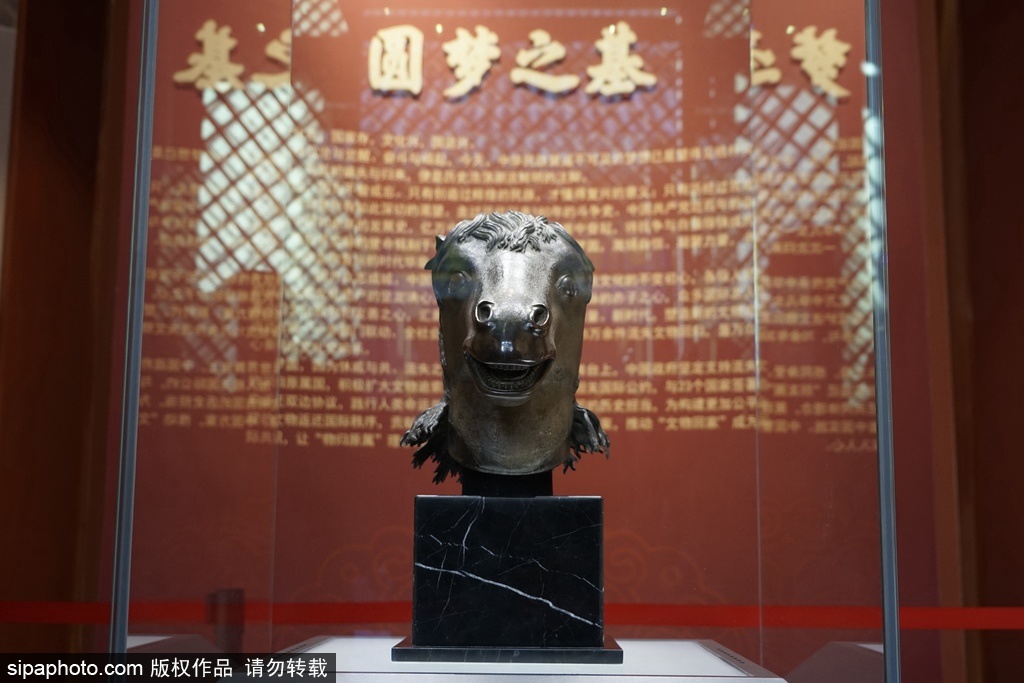 A bronze horse head sculpture, a treasure of China's Old Summer Palace that went missing after Anglo-French allied forces' looting 160 years ago, returned to its original palace home in December.

It is the first time that a lost important cultural relic from the Old Summer Palace, or Yuanmingyuan, was returned to and housed at its original location after being repatriated from overseas.

The horse head, designed by Italian artist Giuseppe Castiglione and crafted by royal craftsmen, is an artistic blend of East and West.

Macao billionaire Stanley Ho bought the bronze horse head and decided to donate it to the National Cultural Heritage Administration and return it to its original home.