"Have an outing in Miyun and meet the spring." March is a perfect time for outing and appreciating flowers, and here is a guide of spring outings in Miyun.

Charming peaches

With the bright sunshine in March, peach blossoms are in full bloom. They are charming and brilliant like rosy clouds, and form a magnificent spring scene with green willows.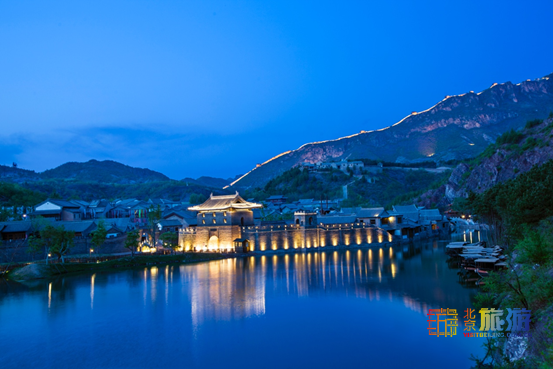 Gubeishui Town

Embraced by Tang River and located next to the most marvellous and dangerous part of the Great Wall, Simatai Great Wall, the town combines the magnificence of the north and the tranquillity and gentleness of the south. Under the brilliant sunshine, you can open up your arms and embrace the vibrant spring, by going sightseeing, fishing, flying kites, riding in the woods, attending an outdoor concert, or painting the bright spring full of verdure in a corner of the Town.

Tel: 010-81009999

Self-driving route: drive off Beijing-Chengde Expressway from exit no. 24, turn left at the first intersection with traffic lights and drive according to the signs

Chateau Changyu AFIP Global Beijing

This is where you can pick fresh grapes, visit gothic castles, underground wine cellars, European-style towns, and the ChangYu Wine Culture Museum, and taste the Changyu wine. Besides, you can also adopt your own grapevines, experience the grape maintaining work, and pick grapes that you plant yourselves. In the warm spring, the white European-style castle is embellished by the pink peach blossoms to its west. In front of the Castle, the pear blossoms turn the region into a wonderland.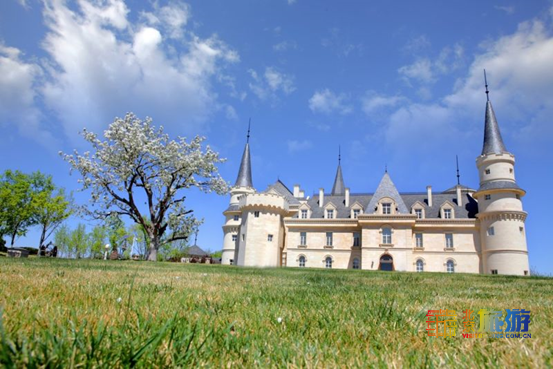 Tel: 010-89089999

Self-driving route: drive off Beijing-Chengde Expressway from exit no. 17 and drive toward Caijiawa

Peach Canyon Scenic Area

Situated in Shicheng Town, the Area boasts over 80 scenes of rolling mountains, deep valleys, lush forests, various lakes, waterfalls, lakes and caves, with picturesque views in all of the four seasons. Down the river among peach blossoms in spring, you feel having a visit to Shangri-la. Here, you can immerse yourselves in the peach forests among mountains and rivers with your families and friends, and feel the warmth of spring.

Tel: 010-61025309

Self-driving route: drive off Beijing-Chengde Expressway from exit no. 16 and drive toward the Miyun Reservoir according to the signs

Bailongtan Scenic Spot

Situated in the Longtan Valley, Miyun District, the Spot holds many famous stone tablets and numerous cultural relics. What makes it stand out is the white sand in the lake with the stream cut off after autumn which disappears next year when the stream is reopened. The stream pours joyfully out from the mountain top, flies down the cliff and forms a waterfall. In spring, the mountains are covered by greens, primroses, and apricot and peach blossoms of various colors such as yellow, white and pink, offering a pleasing spring landscape.

Tel: 010-69038558

Self-driving route: drive off Beijing-Chengde Expressway from exit no. 18 and drive along the 101 national highway according to the signs